An Ideal Neighborhood, a Church and a Fresh Hot Tandang Sora Property For Sale
Welcome to my Sunday property stroll. Hehe. A week ago I went to my US client's Tandang Sora property to put up a For Sale sign. Here's everything you need to know about the (house and) lot and the amazing community it's in.
When I was a little kid we used to live somewhere near Barangay Tandang Sora in Quezon City. Our home back then was a rental house beside a creek. This place isn't that dear to my heart but still it's good to know other areas of the place I partly grew up in.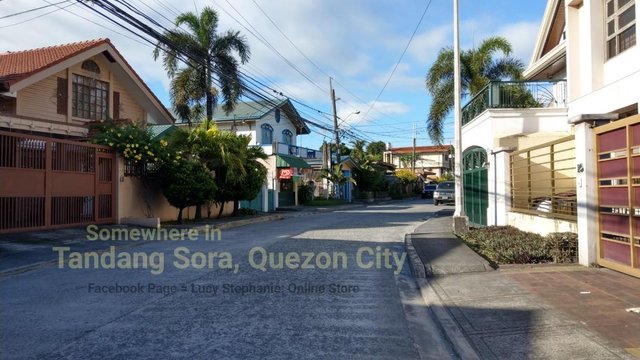 ♠️ The Old House/Property For Sale ♠️
This listing is the first lot (with a somewhat dilapidated house) I am selling since I started my real estate career in 2014. I've been in the business for a total of 2 years or so 'cause I initially worked on and off before deciding to go full time.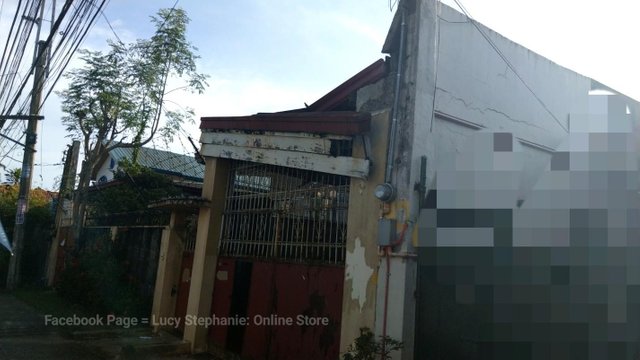 Usually I sell condos (like
The Residences at The
Westin Manila Sonata Place
or
Aurelia Residences
)
and Quezon City townhouses, now I'm even selling lots! Wow. Haha. Of course I'm pretty excited and happy to have this kind of experience. 😃 It's not everyday a client will give you a property to sell because they believe in you. I'm very glad they decided to let me handle the sale of this one. Thank you Lord! 😇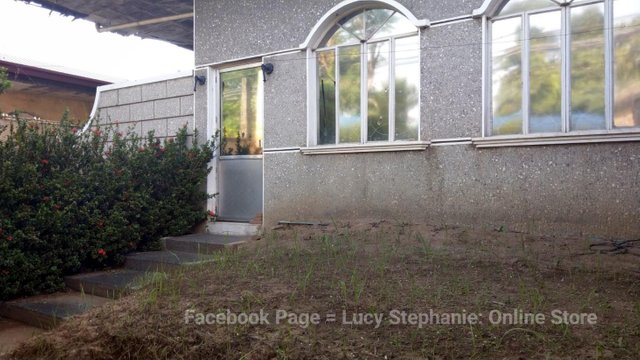 By the way I'm not selling the existing structure, just the lot it's on. As you will see in the video later, it's an old and abandoned house in need of repairs so best to look at the size of the place for reference. However if you're into renovating the place, you're free to do as you please once you've purchased it. 😊
➡️ Think of how many townhouses or apartments you can put up in this 352 sqm lot!
➡️ Or how about building an awesome brand new three storey
house with elevator and a pool
, right? Wouldn't that be amazing? Haha. I bet you'd be the only one with those in the area if you decide to build it. 🏊
♠️ About The Community ♠️
When I got there of course I wanted to know what the community is like. The old house and lot is located in a peaceful subdivision in Tandang Sora. The roads are wide and clear. First time I went to the place it was a Wednesday and I immediately noticed ✅ it's relatively quiet and has a windy, idle afternoon feel. 😊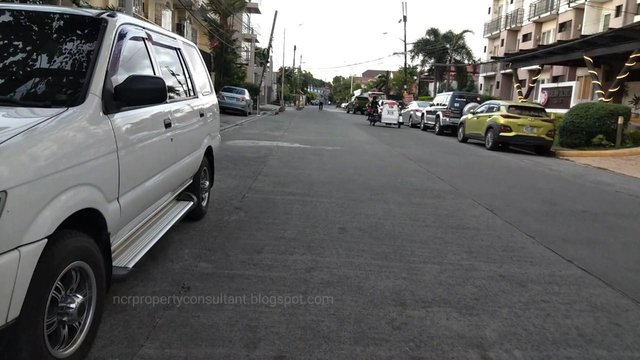 When I went and took the videos last Sunday I noticed the same thing:
✅ There weren't any rowdy people or neighborhood kids playing and running around screaming or causing mayhem.
✅ It's not a boring place either because there are a few vehicles and one or two people passing by sometimes.
✅ There's some kind of subdivision outpost a few meters from the house.

The community is great as far as I can tell, in fact if I had a house to live in there, I would move in a heartbeat!
♦️ Walking Outwards from the Subdivision...
A few minutes of walking will bring you to a nice Catholic church before you get to Congressional Avenue. Since it's the Christmas season, of course it also has wonderful decorations aside from the colorful stained glass windows. I felt happy and excited while in church. Who wouldn't when I feel so blessed that day? God is good! 🙏

I love shiny things so the church interior looks great to me. My photograph does not do it justice at all. 😅 Took a photo before the church service started.
Say hello to the San Nicolas de Tolentino Parish!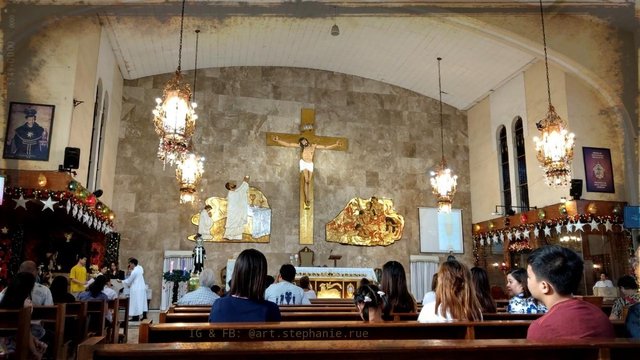 After the eucharistic celebration was done, I went on to get the tarpaulin signage I ordered earlier. The easiest and fastest way to Congressional Avenue is through the church passageway. From there, I walked a bit further towards the most popular landmark of the area.
✅ Residents nearby can shop and do groceries at SM Cherry Foodarama. If anyone's craving for some fast food, one can grab a quick bite in various ones there.
✅ If you walk a few feet to the right of it, there's another commercial and shopping place to explore! That's where I had the tarpaulin signage done. Hehehe.
✅ There are also salons and a barber shop, various clothes and accessories shops, appliances and mobile phones sellers or other stores plus more food stalls to shop from inside.
✅ Just across the street there's a Mercury Drug and a National Bookstore too!

I'm sure there are more places to get to but I didn't have the time to explore further.
♦️ Back to the House We Go!
If you dream of building your own house w/ pool or rental apartment/condo/townhouses in a PRIME location, this is your opportunity to make it real NOW. 😉
Imagine if you own this Tandang Sora property, everything is just walking distance like the nice and cozy church, SM Cherry, commercial areas with Mercury Drug, National Bookstore and more! Hate noisy neighbors? Hey this is the perfect place for you!
Also,
look at the this!
😄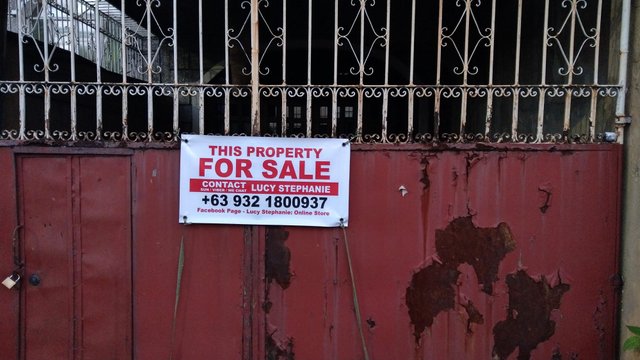 After I put the sign up, I felt real good. My very first lot (with old house) property for sale. ❤

Now why do I believe this is one of the best properties out there? Simply because there's a big demand from buyers in this area. It's rare to have a property available for sale here. This is the only opportunity you will have to own a strategically located piece of land.


✅ Create your Dream Home 🏡 here or make money from building townhouses, building for passive/rental income or living in one of the Best and Peaceful Quezon City community ever!
This is in a very PRIME location na pinag-aagawan mabili.
✅ Outside you definitely won't hear any kind of loud noise in the area at all. You won't hear anyone screaming at each other in the streets.
✅ This is not a crowded neighborhood at all. I'm pretty sure you won't be bothered by any noisy Sunday videoke sessions too! Awesome right?
Check out a walkthrough I made for you in the video below. For pricing, see further below. 😁
What do you think of it? Looks big enough for a new property right? This area is the perfect place to live the good life! ❤
👉 And with that I give you the details of the property.
‼ Residential LOT FOR SALE: ‼
Total Lot Area: 352 sqm

✔️ Location:
In between Tandang Sora Avenue and Congressional Avenue in Quezon City, NCR, Philippines.

✔️ Good for future townhouses, apartments, or a new and spacious house, etc., it's up to you.
✔️ Residential area in Barangay Tandang Sora, within a peaceful and cozy subdivision. Walking distance to SM Cherry/Congressional Avenue and near Tandang Sora Avenue too.
✔️ Title is clean and property tax is paid and up to date.
💰 Total Contract Price: P21.2M
👉That's less than half a million dollars at only $417,433.78 as of today's currency exchange.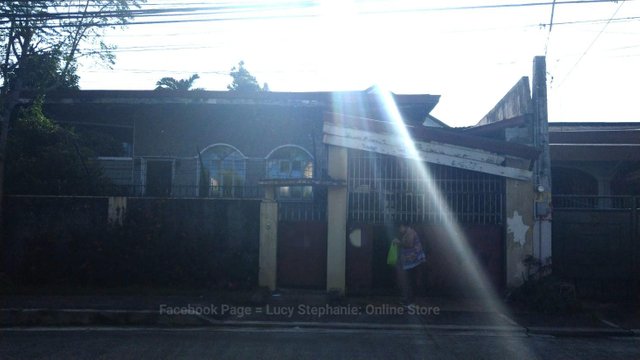 Send in your offer and let's make a deal. 😉

Think about this:
The value of living on this property is way more than the price you'll pay for.
I've already received about six offers on the property. If you dream of building your own house w/ pool or rental apartment/condo/townhouses in a PRIME location, this is your opportunity to make it happen NOW. 😉

♠️ 352 sqm Lot Goes to You with the Highest and Best Offer ♠️
There's one other smaller property for sale in this area and it has an existing furnished house being sold on it. As stated, this is in a very prime and enviable location. Also it's rare to find a property for sale in this place. I'm still surprised there's a lot of interest in this one. Exactly why the price is very competitive. Haha. 😎

If you see the value of this property now, that's great! Let's set an appointment to meet and sign the documents! 😄 Let's close the deal before December 2019 ends. Or reserve it first then let's finalize everything in January 2020. ✔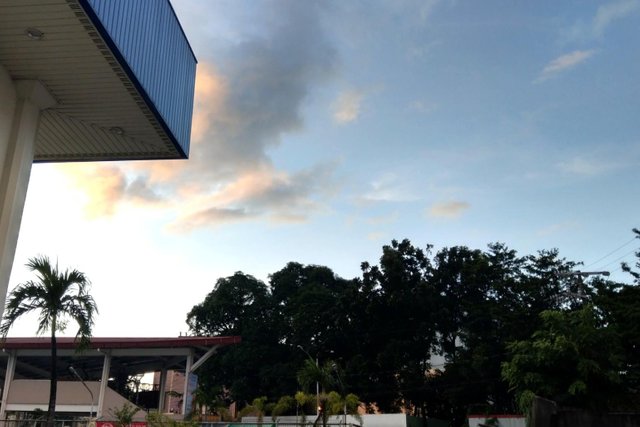 💪 To attain your dream home or the greatest rental business in the area, you will do whatever it takes while still being ethical. Pag gusto may paraan palagi yan. 👍 Whatever other people may say, it's your dreams/goals you are pursuing and not theirs.
➡ Reach out and set an appointment with me today.
😉 👍
Turn this property into your dream home/investment/business now.
For inquiries feel free to contact me. To appreciate the property and for site viewing appointments, let's set it at least a day or two before viewing date. Thank you.


I'll be your artsy real estate agent at your service.

Lucy Stephanie
Sun/Viber/WeChat: +63932 1800 937