Live a Life of Wellness and Luxury in Southeast Asia Very Soon for only P21M or $403,000! (SOLD July 2019)
Got $403k or P21M? Own a 2 bedroom resale unit of this pre-selling luxury & wellness focused #Ortigas property now. 96.52 sqm. #Philippines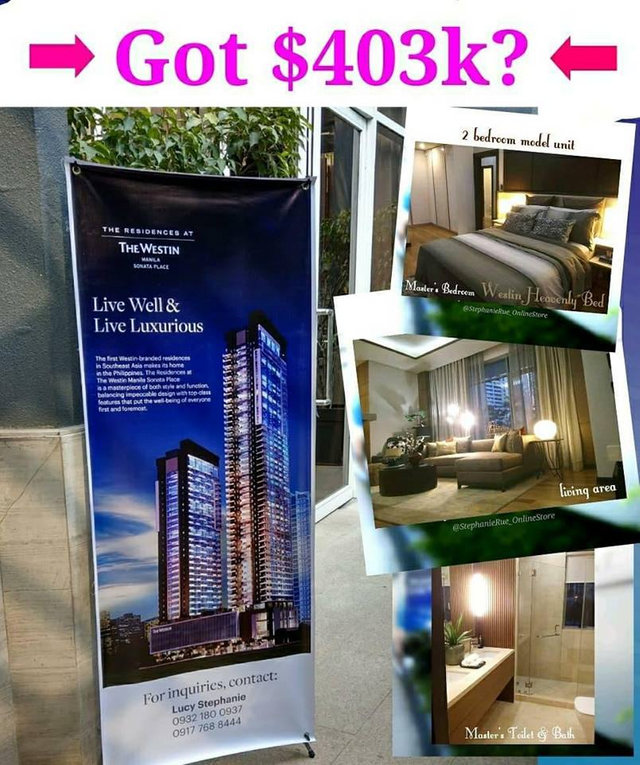 This amazing condo unit at the already rising The Residences at the Westin Manila Sonata Place includes tandem parking, is semi-furnished upon turnover, with hotel benefits and resident perks and more.
My client is selling it for liquidation of funds. We accept cash or spot down + assume balance.
Think about this:
Do you enjoy playing golf or watching movies with family and friends? How about treating your loved ones to some healthy and mouth-watering food and then later on experience the most heavenly sleep? Or imagine how it would feel like to meet and work well with colleagues for business and then just relax at the spa or dance, exercise + play music. All these and more can be enjoyed by you and your family in and around the 4 floor exclusive amenities area.
Contact me and experience everything with the important people in your life. Make it your best investment ever. 😉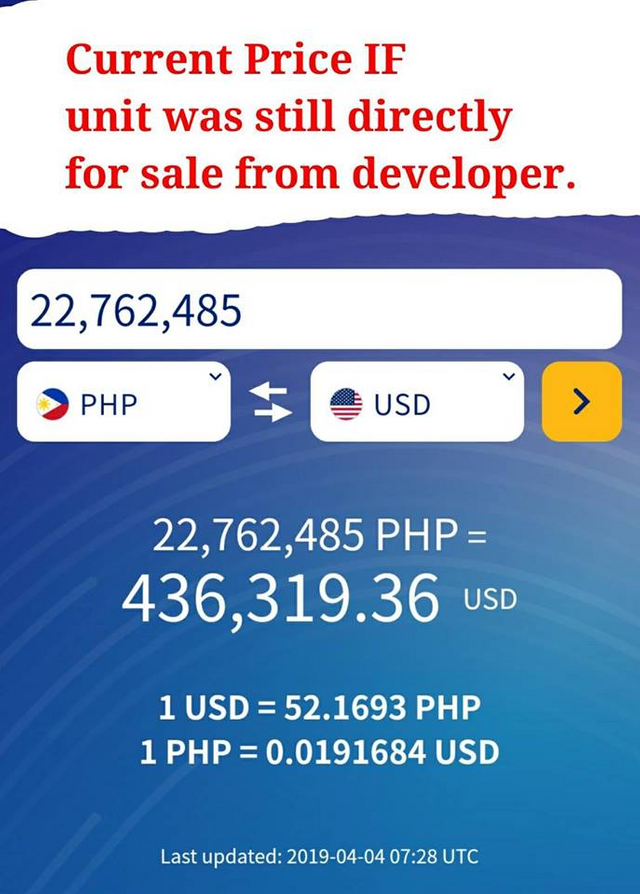 Why pay more to live a life of wellness and luxury? Why check in when you can move in soon?
Currently the construction is at 40+ flrs so don't wait too long before you contact me. Tell your family and friends about it and I'll be happy to assist you all. Grab this fantastic real estate investment opportunity in the capital of the Philippines! It's the first Westin branded residences in Southeast Asia so make it your future luxury/wellness home/asset before someone else does. 💰
Ortigas is set to boom further in a few years. Contact me now to get in while it's early.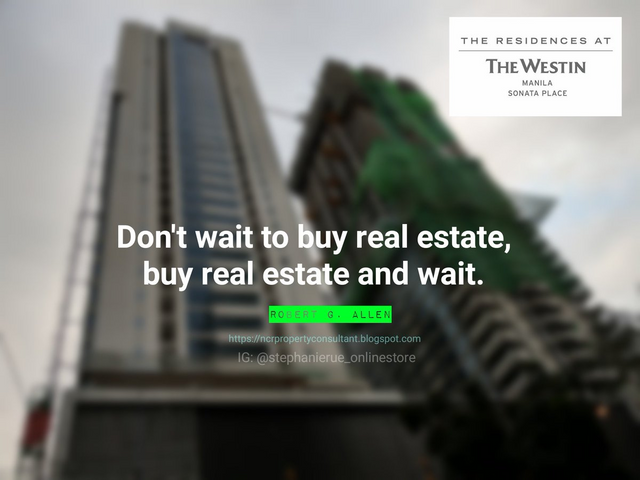 For inquiries and the pleasure of ownership:
Lucy Stephanie
Senior Property Specialist
📲 Sun / Viber / WeChat: + 632932 1800 937
📱Globe / Telegram: +63917 768 8444
📧 Email : LucyRLC(at)outlook(dot)com
Facebook | Instagram | Facebook Page
Looking forward to help you acquire this resale unit of my client. I'll also be happy to assist you with the other directly available Westin residential units for sale so you won't keep imagining the fantastic daily possibilities you could have very soon. See ya later! :)
Disclaimer: Details are subject to change without prior notice.
Originally posted on Steemit.